"Many successful people from Andrew Carnegie to Benjamin Franklin have used mastermind groups to help grow their business and work on their personal development."
Introducing The Talus Mastermind Group, a cutting-edge professional community created to help lawyers, consultants and solo-practitioners master their business goals, marketing, people skills, professional development and sales. This community is designed to provide the solutions you need to business and growth challenges.
Talus is a comprehensive 6-month professional mastermind program for professionals and solo practitioners who are dedicated to growing their business and improving their work/life balance.
Do you run your own practice? Do you feel like you are constantly rushing from one thing to the next? Do you have business challenges that are difficult to solve alone? Are you as passionate today as you were when you started your business?
About Talus Mastermind:
The Talus Mastermind Group is facilitated by Stephanie Wachman, Business & Productivity Coach.  Her company Life In Balance LLC. specializes in working with lawyers, consultants, professionals and executives to assist them with the management of their practice. Stephanie's has been working in this field for over 8 years at large and small firms/organizations.  Her clients typically want to increase their income, improve their marketing techniques, review their engagements, improve their personal brand, overcome procrastination, know when and how to hire additional help and learn how to work their hours better so they can be more profitable and enjoy life more.
Stephanie is the author of OWN your Time; Time Management Strategies for a profitable and balance life,  and brings brings over 25 years of sales, business planning and management experience to her facilitation, training and coaching.
Every month, we will stop working in our businesses, and start working on our business. Each meeting focuses on tools you can use to support your goals in a peer supported environment.
If you have 5+ years of professional experience in your field, practice or business, and are looking for a competitive edge, Talus is for you.
Talus Mastermind Group Details:               Registration is open now
What: A safe and supporting peer-to-peer mentor group of experienced professionals
When:  January 2018
Who: This group is for seasoned business professionals that have their own practice, small business or consulting firm that want to grow, provide support, and create meaning for themselves and others.
Where: The Law Bank 3900 E Mexico Ave Suite 300, Denver, CO 80210 -breakfast will be provided, also includes access to group chat for ongoing support and accountability.
How: This is an exciting group with only 6- 8 people maximum. Each meeting, members bring their monthly plan, current challenges, questions, and ideas. Collectively the group shares solutions, ideas, expertise, and support. In between group meetings you can meet 1-1 with the Stephanie (2 times total) to discuss and uncover your current challenges.
Professional Development: Professional & Leadership teachings led by Stephanie at the beginning of each meeting.
Topics will be chosen by the group prior to the 1st meeting and can include:
How to delegate
Managing through conflict
Know when to hire more people
Time Management/ Work-life Balance
Getting the most from networking
Building a quarterly business plan and sticking with it
Conversational Intelligence – a new way to sell, manage and lead
Handling objections and closing the deal
How to do a needs assessment to properly position a proposal
Managing your inner critic to make room for peak performance
How to deliver and receive feedback
Employee Performance reviews best practices
Communication, the lost art of making yourself understood
Sales skills- OWN Your Sales, techniques for the 21st century
Investment: $400/month for 6 months, includes: 6 meetings, access to members only chat-room, OWN your Time book and 2 face-to-face coaching sessions with Stephanie.
Purchase Now
FAQ
Who should join? If you have 7+ years of professional experience in your field, practice or business, and are looking for a competitive edge, Talus is for you.
Why should I join? If you want to grow as a person and as a business professional in a small community of peers, with the support of an Executive and Business Coach then you will get a lot out of this group
Can more then one person from the same organization join? Yes but no more then 2 people per company or firm.
Who should NOT join? If you are just starting out and don't yet have experience in your field or are just starting a practice without any prior experience this group is not for you. A new group for emerging entrepreneurs and professionals will be launched in January 2018 so send me info and I'll put your name on the list.
What about confidentiality? What is discussed in the group stays in the group. All members must sign a non-disclosure agreement. Furthermore, we take the psychological safety of every member seriously and do everything we can to make this a safe and inclusive environment.
Is this a good place to network? This is not the place to try and get business or clients. It's about helping each other and building genuine relationships. Think of it as your personal board of directors.
Where are the meetings held? The Law Bank 3900 E Mexico Ave Suite 300, Denver, CO 80210 -breakfast will be provided, also includes access to group chat for ongoing support and accountability.
Is participation mandatory? YES indeed. The group work is experiential and participation is mandatory.
Do I have to show up for the meetings? Yes, your group members depend on you to show up, listen and participate fully in the conversation.
What kinds of things are discussed? One member may bring the challenges in preparing for a new product launch and another might have challenges with employees and even personal overwhelm. As a group we will work together to support shifts in thinking and provide ideas on how to take actions.
PURCHASE DETAILS –
$400/month for 6 months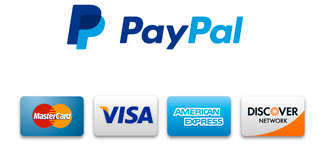 ---
Already purchased and looking for the Talus Mastermind Group resources page? Go here.